Activate Your Wellness Campaign
Wellness is a Journey
"Activate Your Wellness" promotes wellbeing through awareness messages and calls to action. The campaign is all about representing positivity, growth, and optimism. We want Virginians to know that it's okay if their wellness is not where they want it to be because even a small step can help create positive change!
It's Different for Everyone
We used SAMHSA's Eight Dimensions of Wellness as a guiding reference for research with young adults to learn how they envision their wellness. Based on their responses the campaign initially focuses on the areas of financial, physical and emotional wellness. Because each of us is unique, the campaign encourages every individual to find their own path to honor their wellness.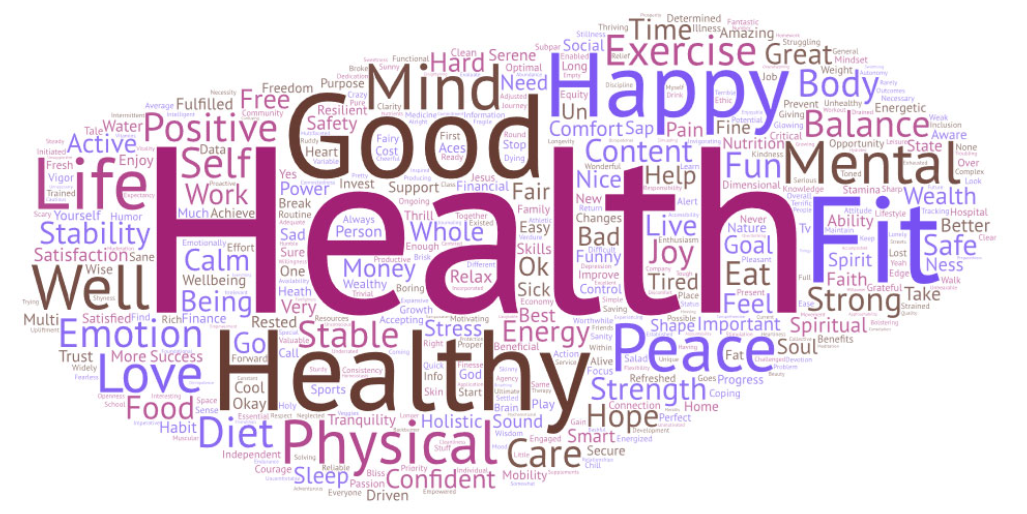 Join the conversation! In a few words, let us know…

Coming Soon
Virginians will see and hear the campaign messages on multiple media channels and access wellness tips and resources. As a next step, we look forward to teaming up with additional community partners and participation during in-person events.
The Activate Your Wellness campaign is funded by the SAMHSA State Opioid Response (SOR) grant.
Campaña de Activa Tu Bienestar
El Bienestar es un Camino
Activa tu Bienestar promueve el bienestar por medio de mensajes de conocimiento y llamadas a acción. La campaña se trata de representar positividad, crecimiento, y optimismo. ¡Queremos que los que viven en Virginia sepan que está bien si su bienestar no está en el lugar donde quieren que este por que aun un paso pequeño puede ayudar hacer un cambio positivo!
Es Diferente para Todos
Usamos las Ocho Dimensiones del Bienestar de SAMHSA como una referencia para guiar nuestra investigación con adultos jóvenes y aprender como en visionan su bienestar. Basada a sus respuestas la campaña inicialmente se enfoca en las áreas del bienestar financiero, físico, y emocional. Porque cada uno de nosotros somos individuales, la campaña sugiere que todos los individuos encuentren su propio camino a honrar su bienestar.
¡Únete a la conversación! En unas palabras, déjanos saber…

Llegando Próximamente
Los que viven en Virginia verán y escucharan mensajes de campaña sobre múltiples canales de medios y acceso a recursos. Como próximo paso, esperamos a reunirnos con compañeros de la comunidad adicionales y participar en eventos en persona. La campaña de Activa tu Bienestar está fundada por la beca Estatal de Responder a los Opioides (SOR por sus siglas en Ingles) de SAMHSA.