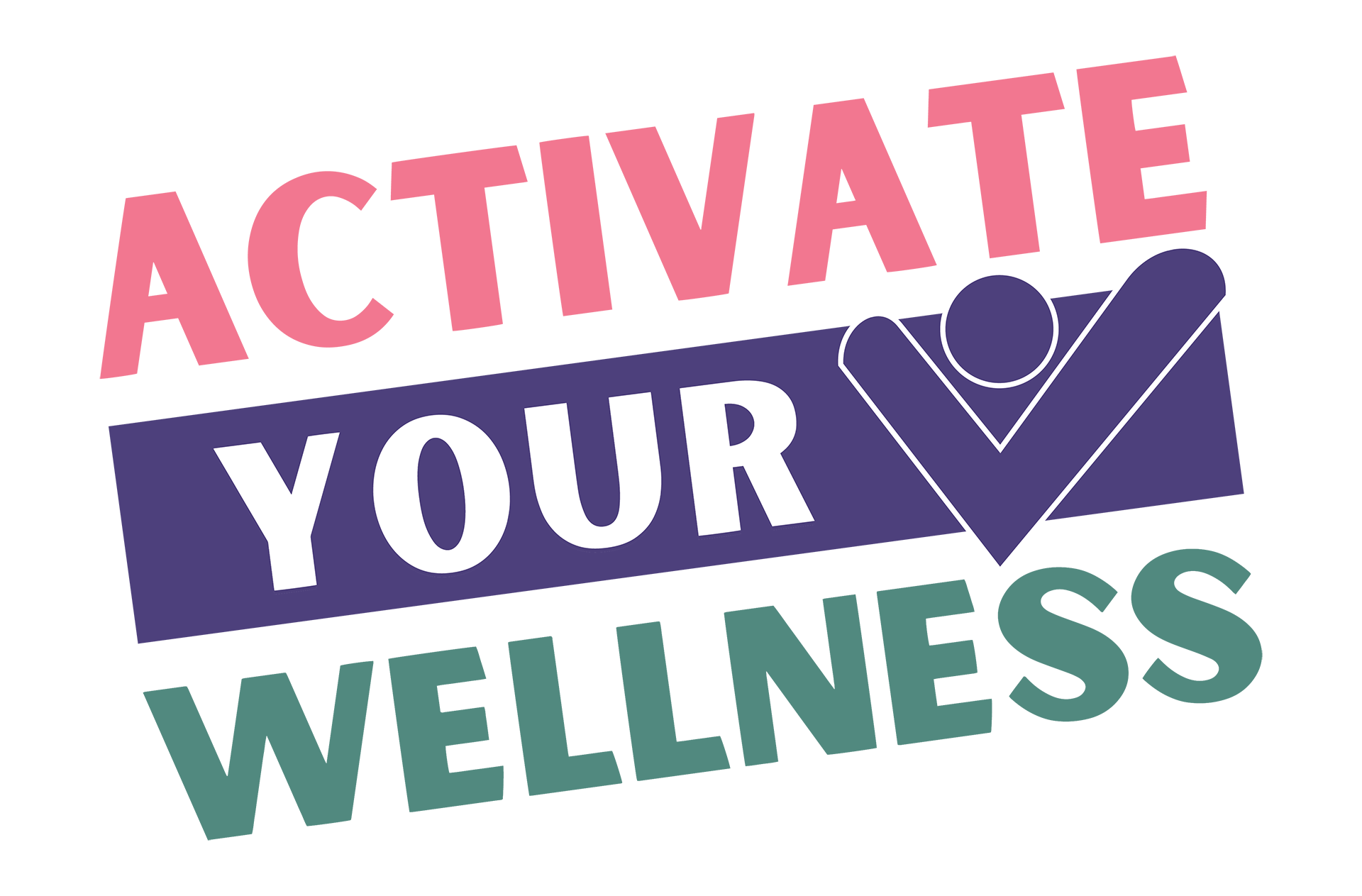 Resources and Tools
These resources and tools can assist with daily activities, reflecting on your wellness journey, and learning more about wellness.
Check back soon for additional online and local resources.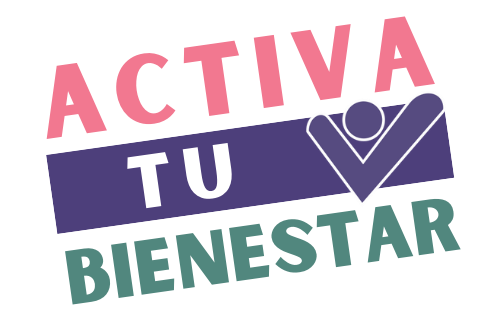 Recursos y Herramientas
Estos recursos y herramientas pueden asistir con las actividades diarias, reflexionar en tu camino al bienestar, y aprender más sobre el bienestar.
Vuelva pronto para ver recursos adicionales que se encuentran localmente y en línea.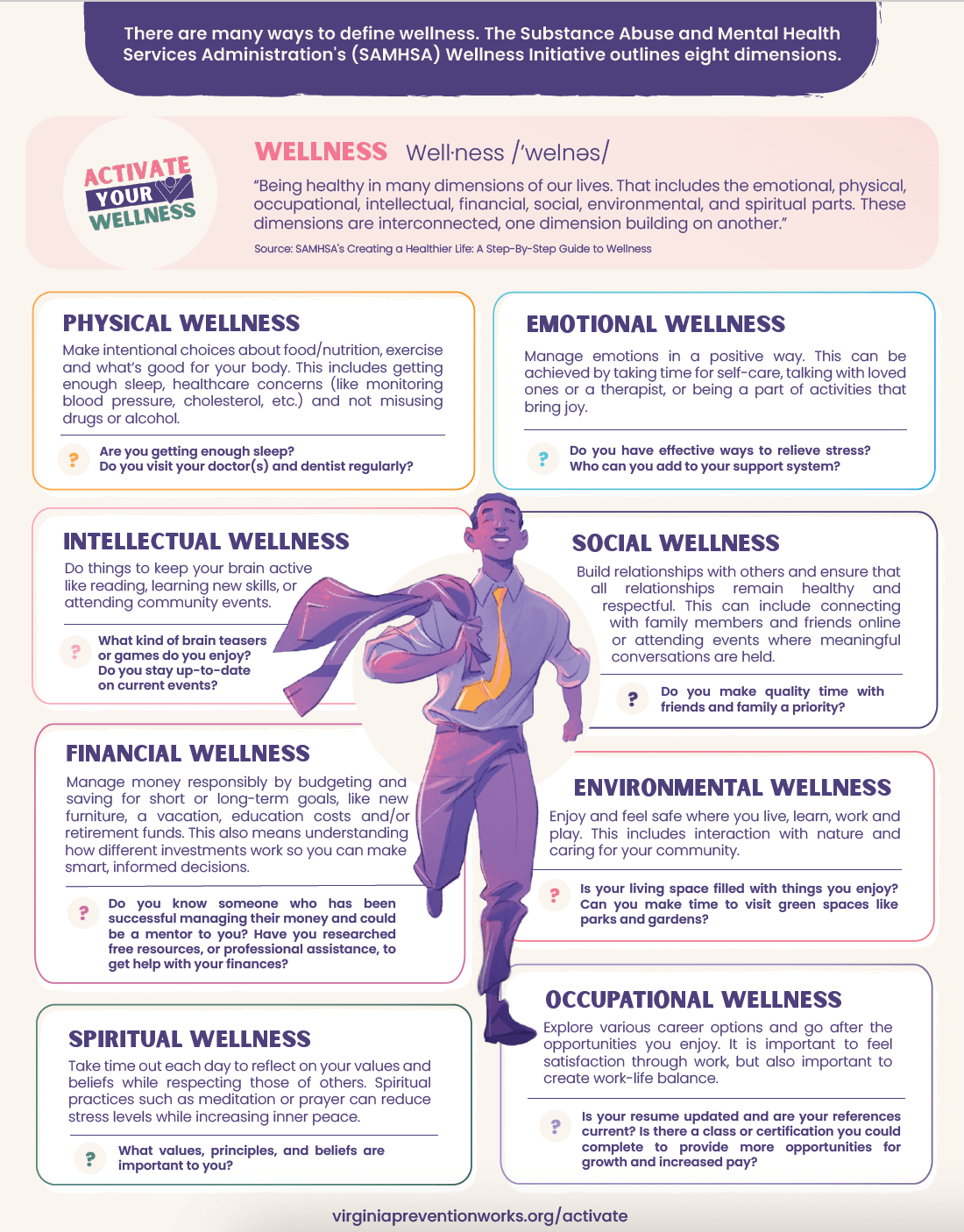 Use this fact sheet to brush up on your 8 Dimensions of Wellness, and use the questions to reflect on where you are in your wellness journey.
Turn the fact sheet over to see if you can complete the Self-Care Crossword puzzle!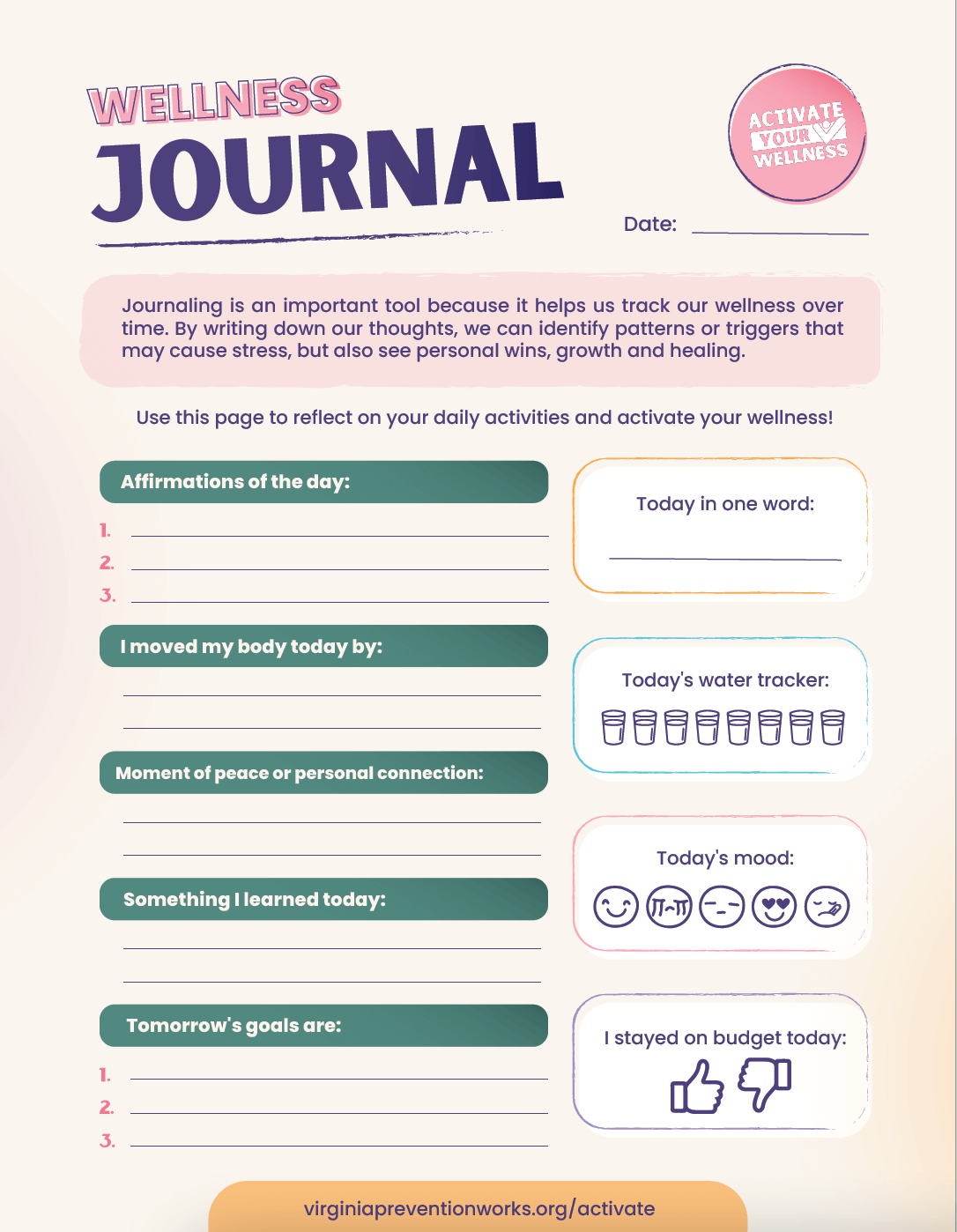 Journaling is important because it helps us track our wellness over time. By writing down our thoughts, we can identify patterns or triggers that may cause stress, but also see personal wins, growth and healing.
Use this PDF to reflect on your day!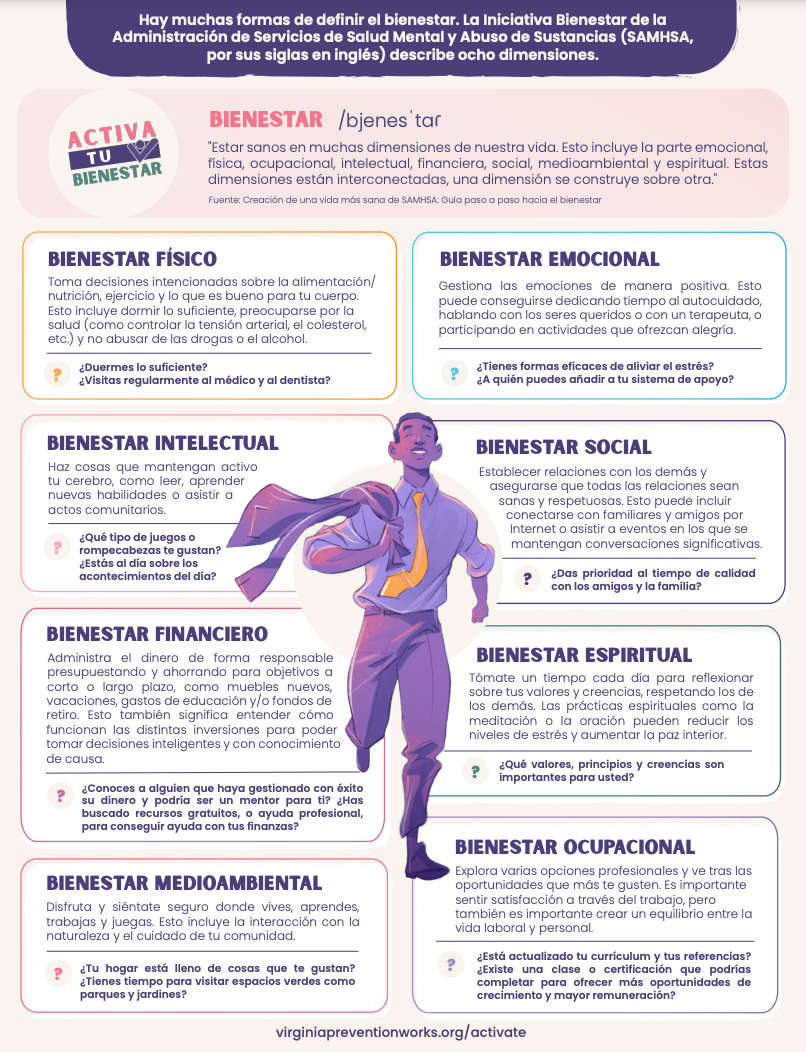 Usa esta hoja informativa para repasar tus propias ocho dimensiones del bienestar y usa las preguntas para reflexionar sobre donde estas en tu camino hacia tu propio bienestar.
¡Dale vuelta a la hoja para completar el crucigrama de autocuidado!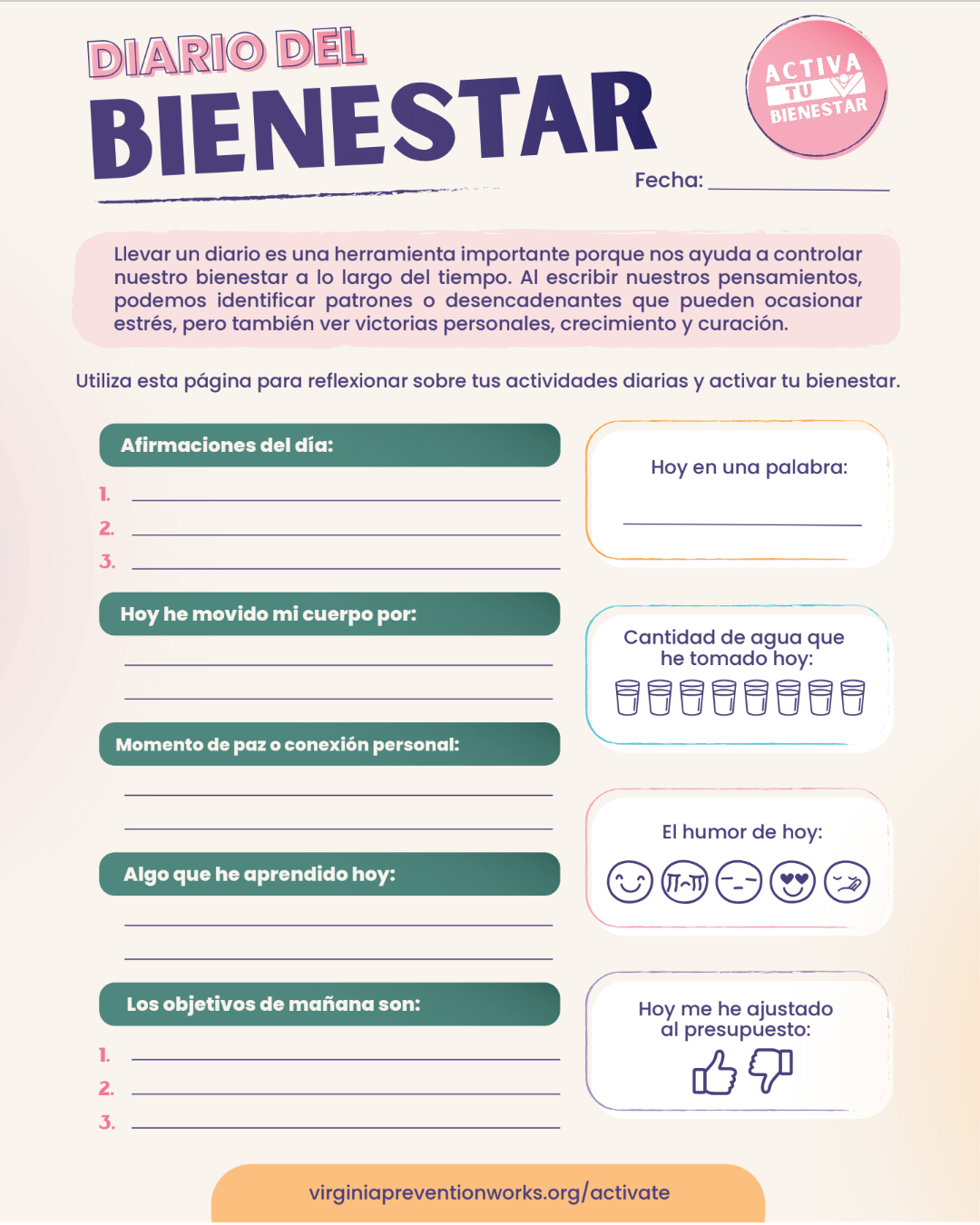 Escribir en un diario es importante porque nos ayuda a monitorear nuestro bienestar a lo largo de tiempo. Al escribir nuestros pensamientos, podemos identificar causas del estrés, pero también podemos ver victorias, crecimiento y sanación.