DBHDS' Office of Behavioral Health Equity is dedicated to creating policies and supporting programing that addresses behavioral health disparities across Virginia.
PEAC – Partnership for Equity Advisory Committee
PEAC ("peak") is comprised of members from Community Services Boards, local partner agencies and key DBHDS staff. The committee meets quarterly to review and advise DBHDS leadership on the best practices and policies at the intersection of behavioral health and equity. PEAC is instrumental in advocating for pertinent training opportunities, equitable workplace policies and providing insight on strategic planning.
Behavioral Health Index
In partnership with VCU Center on Society and Health, we developed the Behavioral Health Index (BHI).
The BHI analyzes behavioral health diagnoses by zip code using data from the All Payer Claims Database (overview, technical report).
Safer Spaces for LGBTQ+
We collaborate with Side by Side, a Richmond organization that serves LGBTQ+ youth to host Safer Spaces trainings. The goal is to educate our workforce on how to create safe and affirming spaces when working the LGBTQ+ community.
A recording of one of the trainings is accessible here.
Also, check out the virtual toolkit and the DBHDS pronoun guide DBHDS' Human Resources supports.
Race, Racism & Implicit Bias in Mental Health
We hosted trainings examining the intersection of race, racism, implicit bias and mental health. Some of the trainings include:
Behavioral Health Equity Summit
DBHDS hosts an annual Behavioral Health Equity Summit where local mental health agencies gather to learn about a variety of equity-oriented topics including:
Social determinants of health
CLAS guidelines
The rising rates of deaths of despair
The history of Black Americans in mental health institutions
Best practices for engaging with the Latinx community
Infusing your practice with cultural humility
Attendees of the summit have the opportunity to apply for a Behavioral Health Equity Mini-Grant up to $10,000. The grant encourages recipients to learn from and provide opportunities specific to the needs of marginalized populations.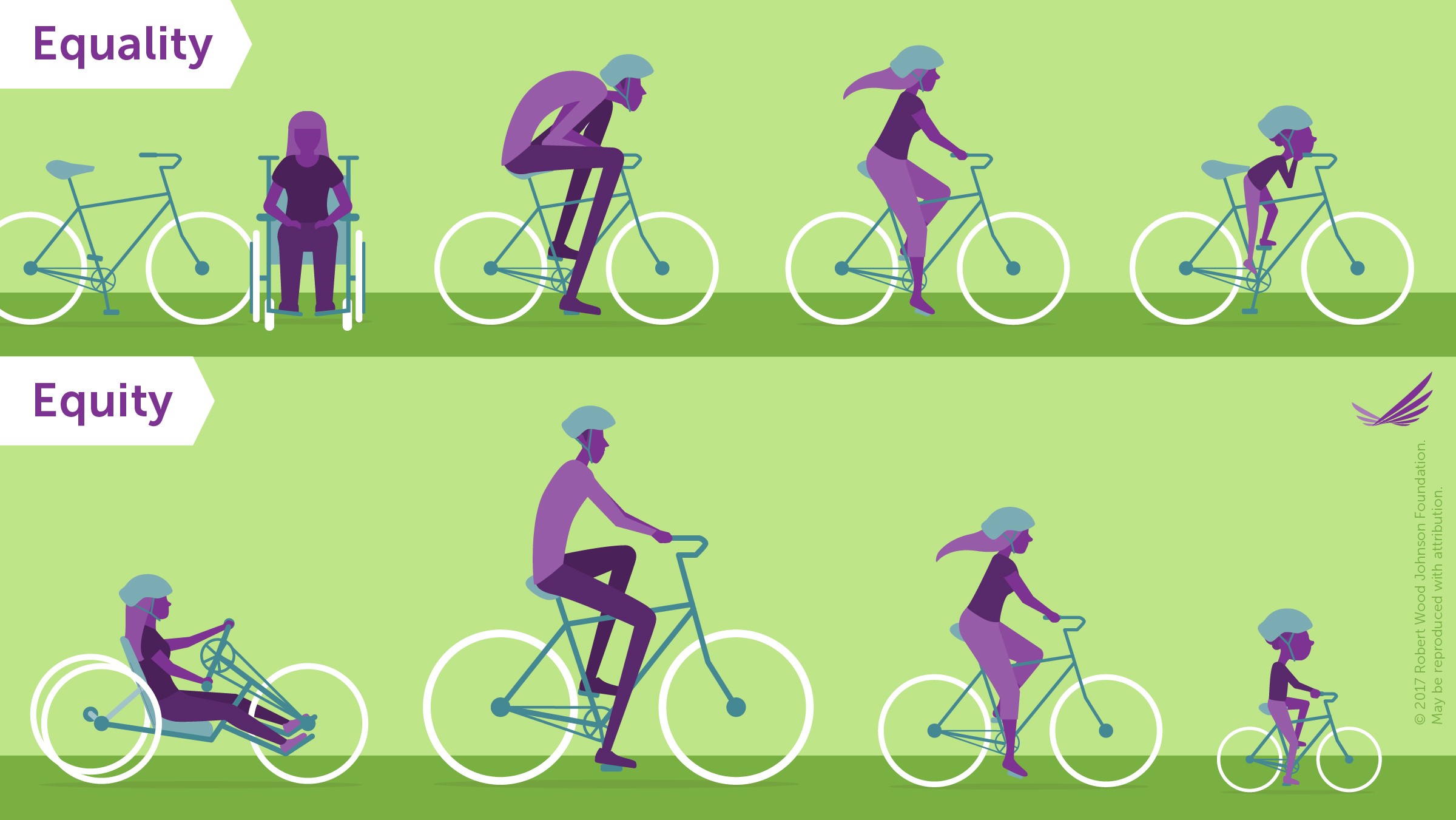 Robert Wood Johnson Foundation, 2017