Increased prevalence of behavioral health concerns in certain marginalized communities and inability to access services are a result of multiple systemic factors including historical trauma, cost, location of services, lack of agency/provider cultural humility, stigma, etc. Unaddressed behavioral health concerns can not only affect the individual, but the community they live in. It is important to address social determinants of health in these communities, such as education, physical environment, economic stability to provide quality health care and reach wellness.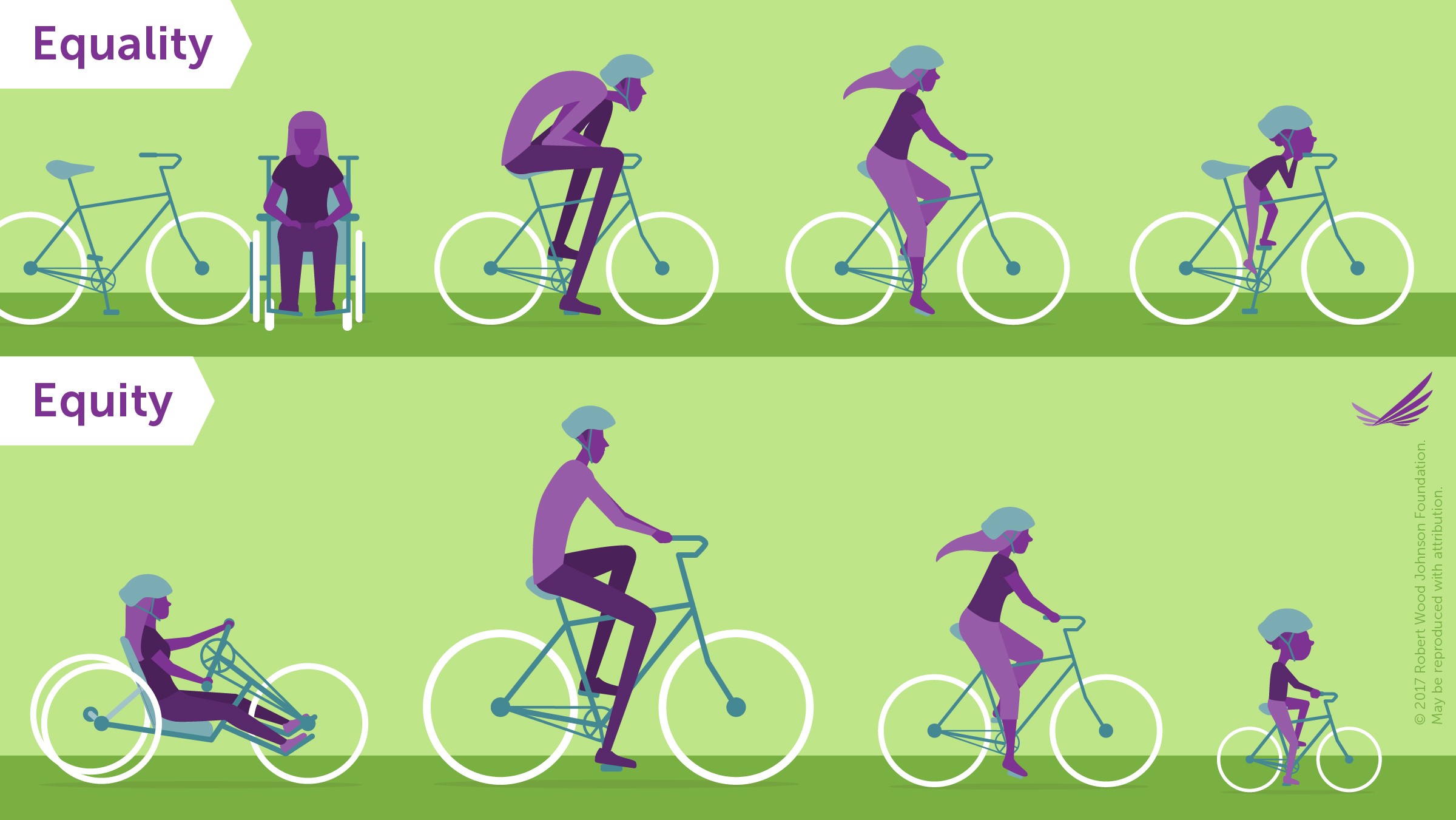 Robert Wood Johnson Foundation, 2017
For those who identify as BIPOC (Black, Indigenous, People of Color) there is an additional layer of systemic racism that affects all aspects of health, including mental health. Because of the structural inequities access to adequate services can be difficult to find. Virginia acknowledges the impact of race-based trauma and has created a list of behavioral health resources for the community. Behavioral health and race based trauma / Virginia Department of Behavioral Health and Developmental Services.
Virginia has established the Health Equity Work Group to reach to ensure equitable access to these populations. Some of the targeted populations include rural communities and Virginia's six identified racial and ethnic minority populations: African- American/Black, Hispanic/Latino, Asian-American, Native Hawaiian or Other Pacific Islander, American Indian and Alaskan Native, and people of two or more races. As a result, Virginia created the Division of Multicultural Health and Community Engagement and the State Office of Rural Health. Virginia DBHDS also holds an annual Behavioral Health Equity Summit that empowers attendees to bring behavioral health equity work in their communities. This summit demonstrated a positive impact and taught participants about infusing outpatient mental health practices with inclusion, social justice, and cultural affirmation, focusing on African American and Latinx communities.