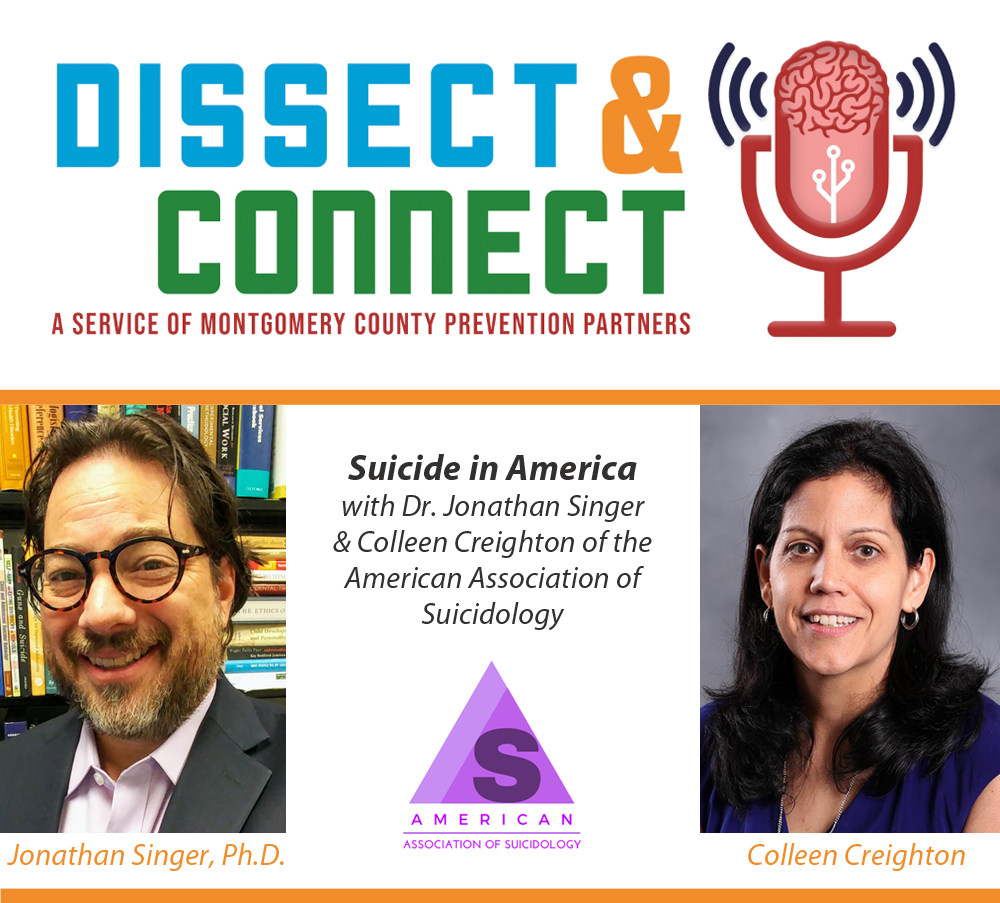 Click here or on the graphic above to listen. The Dissect & Connect Podcast is also available under "Podcasts" on both Spotify and iTunes/Apple, as well as here: www.nrvcs.org/podcast.
Suicide is the 10th leading cause of death in the U.S., with over 48,000 Americans dying by suicide each year.
American Association of Suicidology President, Dr. Jonathan Singer, and CEO Colleen Creighton join us to take a closer look at the issue. We talk about some of the contributing factors to suicide – including access to firearms – as well as the need for more timely data. You'll also hear why the number of suicides is likely underreported.
If you are thinking about suicide, or worried about a friend or loved one, or need support, call the National Suicide Prevention Lifeline at 1-800-273-8255 or text "HELLO" to 741741. If you live in the New River Valley, call NRVCS crisis services at 540-961-8400.