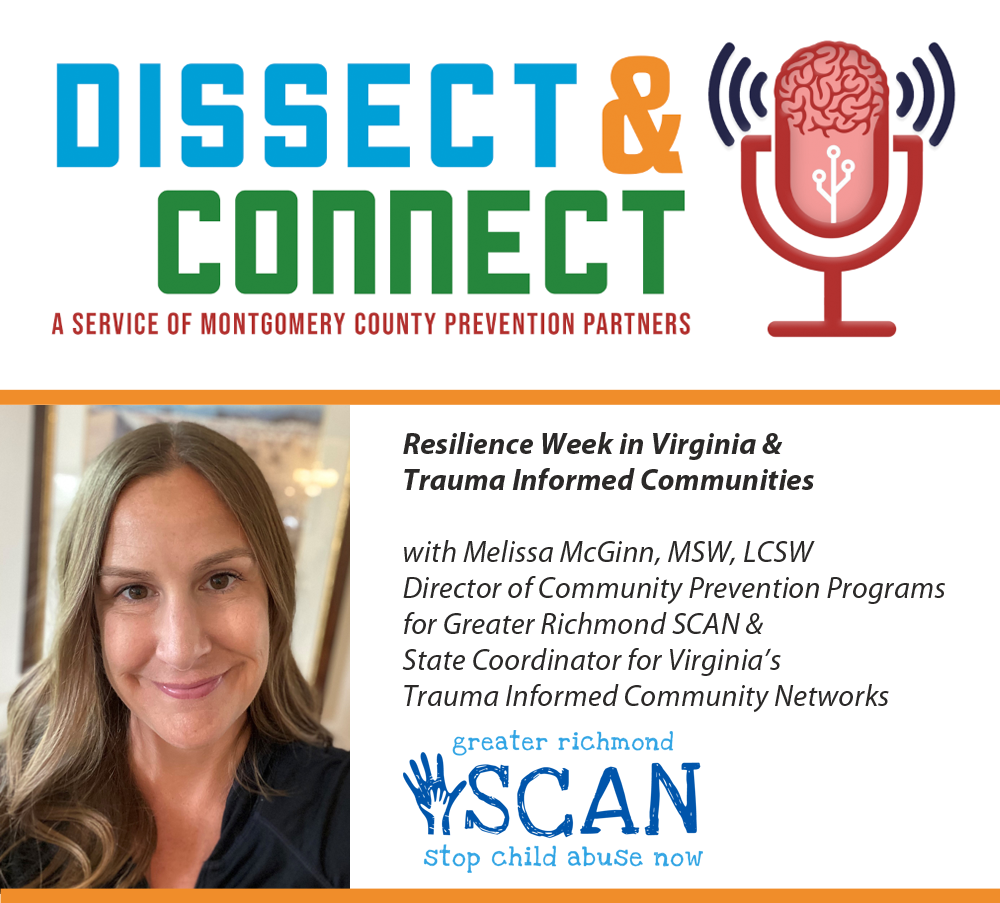 Episode 45: Resilience Week in Virginia & Trauma Informed Communities
This week's episode of the "Dissect & Connect" podcast features an interview with Melissa McGinn, Director of Community Prevention Programs for Greater Richmond Stop Child Abuse Now (SCAN) and State Coordinator for Virginia's Trauma Informed Community Networks.
Click here or on the image above to listen. You can also find Dissect & Connect episodes on Spotify and Apple Podcasts, as well as the NRVCS website at www.nrvcs.org/podcast-episodes.