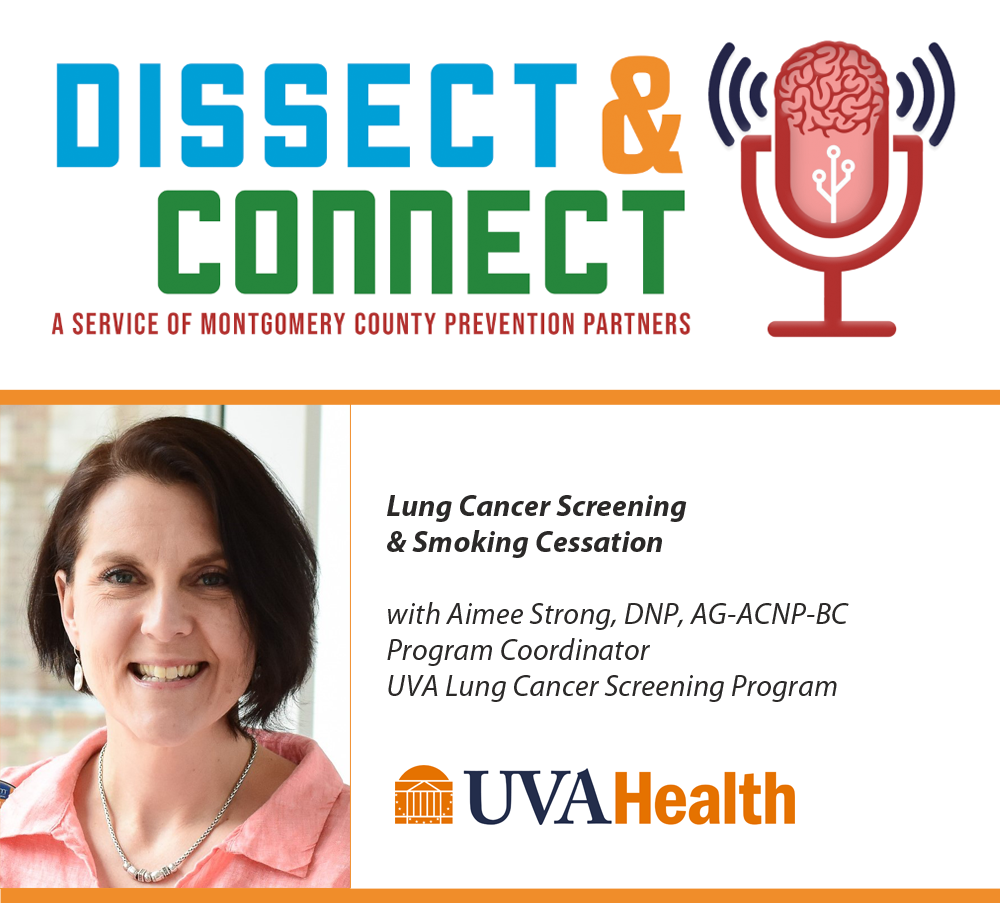 The "Dissect & Connect" Podcast: Episode 38 – Lung Cancer Screening & Smoking Cessation
Aimee Strong is a Board Certified Adult-Geriatric Acute Care Nurse Practitioner at UVA Health who works in the Lung Cancer Screening Program.
In our conversation, Aimee explains the different types of lung cancer and the process involved with a routine screening. We also talk about the leading causes of lung cancer, including (but not limited to) smoking, and address some of the more common misconceptions about the disease.
Click here or on the graphic above to listen. Remember, you can find "Dissect & Connect" on both Spotify and Apple Podcasts. Archived episodes are also available on the NRVCS YouTube channel and on the NRVCS website at www.nrvcs.org/podcast-episodes.