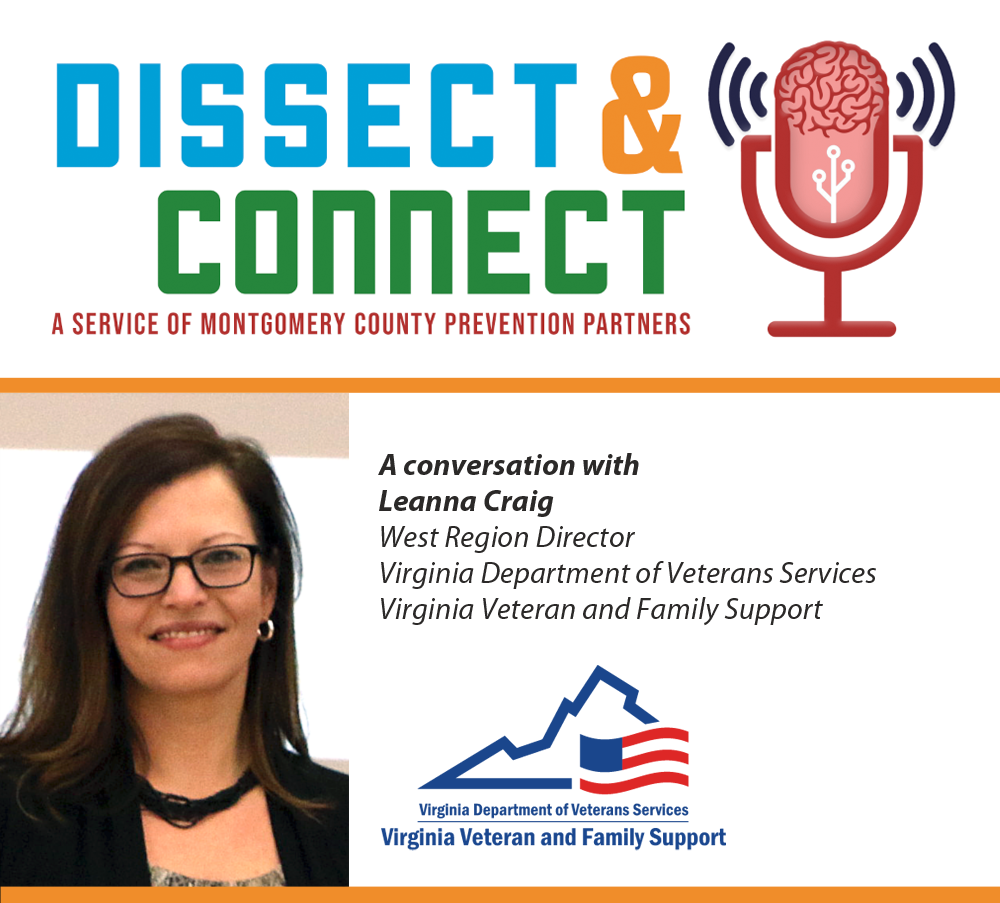 Leanna Craig is the West Region Director with the Virginia Department of Veterans Services Virginia Veteran and Family Support Program (VDVS VVFS). Leanna leads a regional team that monitors and coordinates behavioral health, rehabilitative, and support services for veterans, service members, families and caregivers (SMVF).
In our conversation, she shares an overview of her program and the barriers to providing services to veterans and families in southwest Virginia. We also discuss the most common behavioral health issues among this population and the importance of military cultural competency.
Resources mentioned in this podcast:
Virginia Department of Veterans Services website: www.dvs.virginia.gov
Upcoming Military Cultural Competency Trainings offered by VDVS VVFS: http://www.nrvcs.org/wp-content/uploa…
Leanna Craig's contact information: leanna.craig@dvs.virginia.gov
Click here or on the image above to listen. You can also find our podcast on Spotify, iTunes, or at nrvcs.org/podcast-episodes.