Good morning and Happy May!
Please see attached May newsletter, Go Green flyer, and the Mental Health Webinar Series flyer.
Also, check out our website
cibhprevention.com
for shareable COVID and Mental Health Month resources.
Chesapeake City Hall will be lit up green next week along with sharing an official proclamation on social media.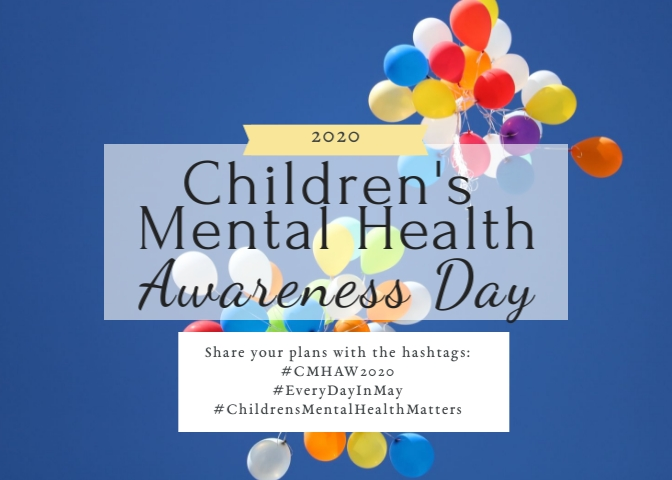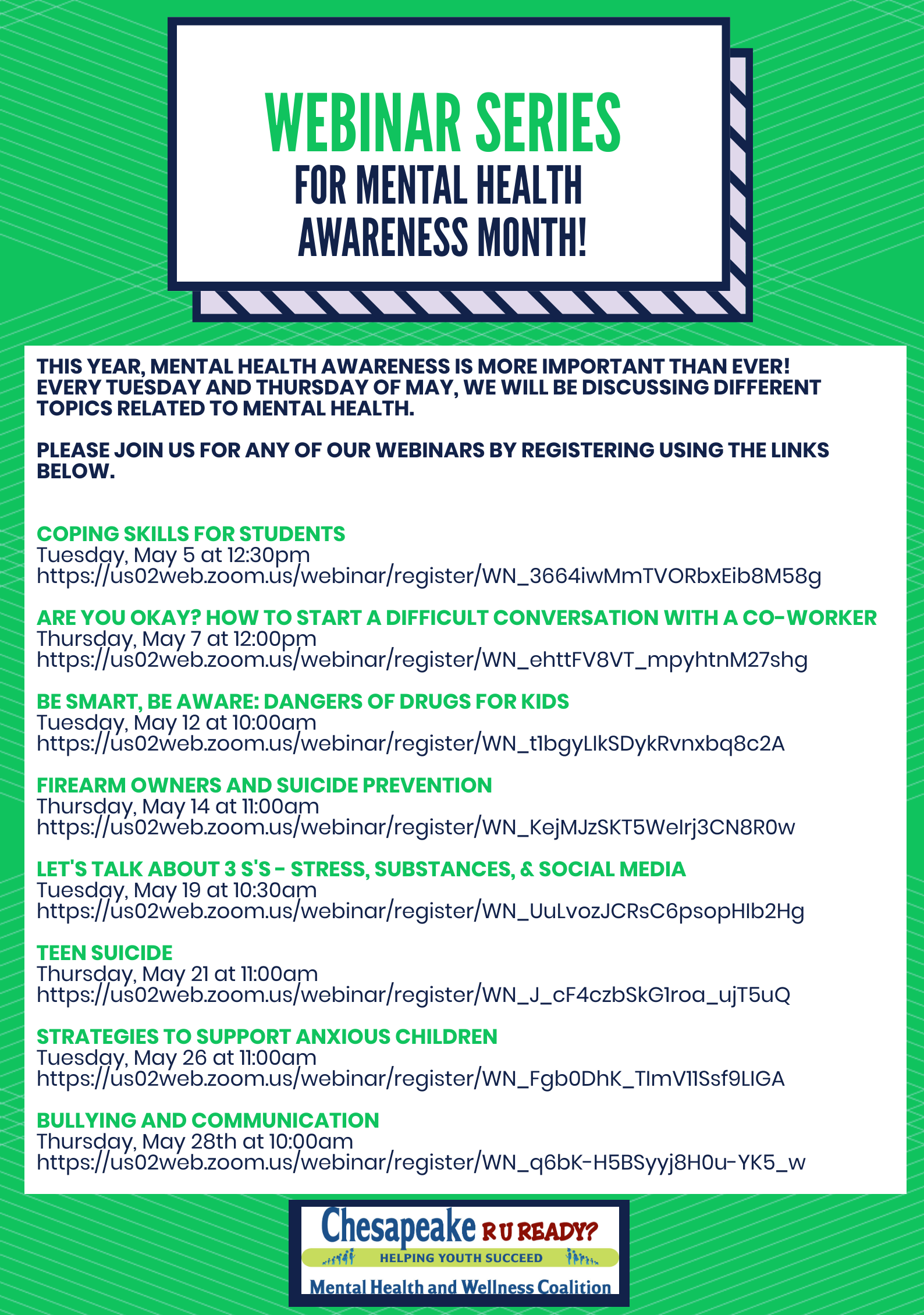 PreventionNewsletterMay2020