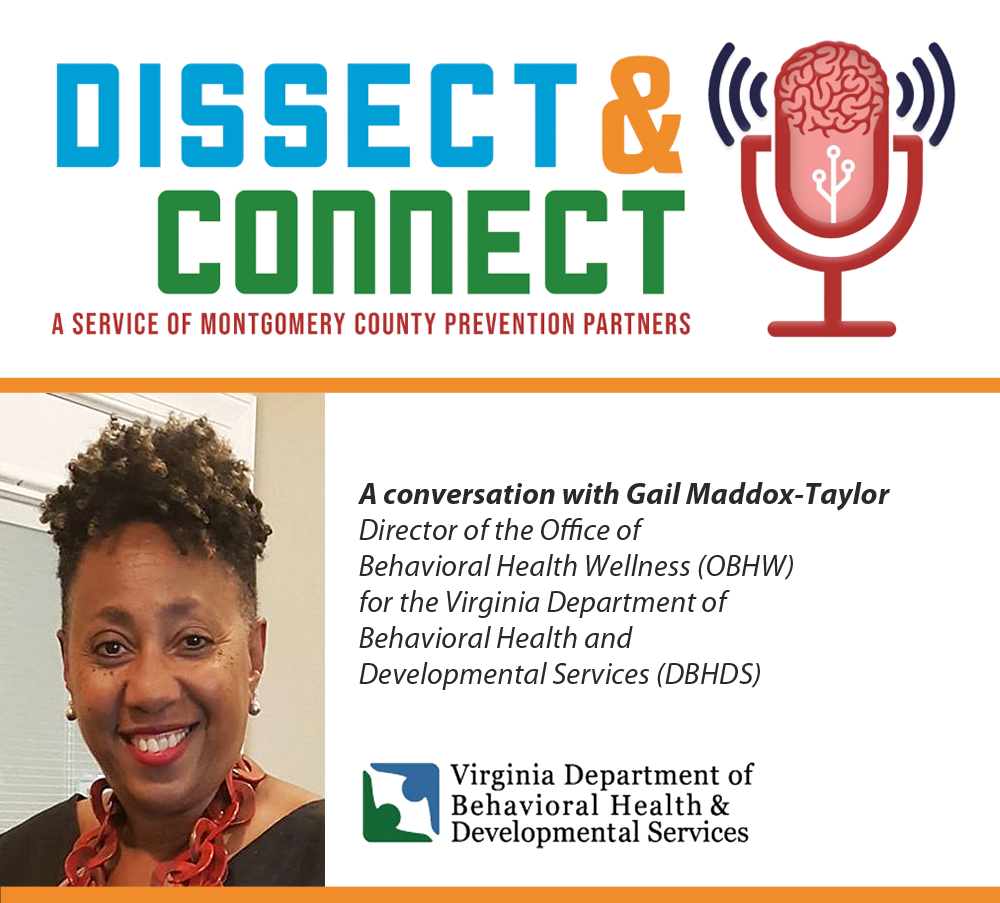 Gail Maddox Taylor is Director of the Office of Behavioral Health Wellness for the Virginia Department of Behavioral Health and Developmental Services (DBHDS). In this role, Gail provides leadership in the development and implementation of comprehensive substance use disorder prevention systems at the state and community levels – including efforts to address opioids and overdose. She also oversees Virginia's initiatives in both suicide prevention and Mental Health First Aid, as well as the State's new Adverse Childhood Experiences (ACES) Initiative and Behavioral Health Disparities, including the Virginia Refugee Healing Partnership.
In our discussion, Gail explains the concept of 'behavioral health wellness' and the importance of prevention work happening throughout the Commonwealth – particularly given the social isolation being experienced during the current COVID-19 pandemic. She also shares the circumstances that led her to a career in prevention.
You can listen to the interview via YouTube here: https://youtu.be/-Icot3Kjwyg
The "Dissect & Connect" podcast is also available on Spotify & iTunes, as well as nrvcs.org/podcast.