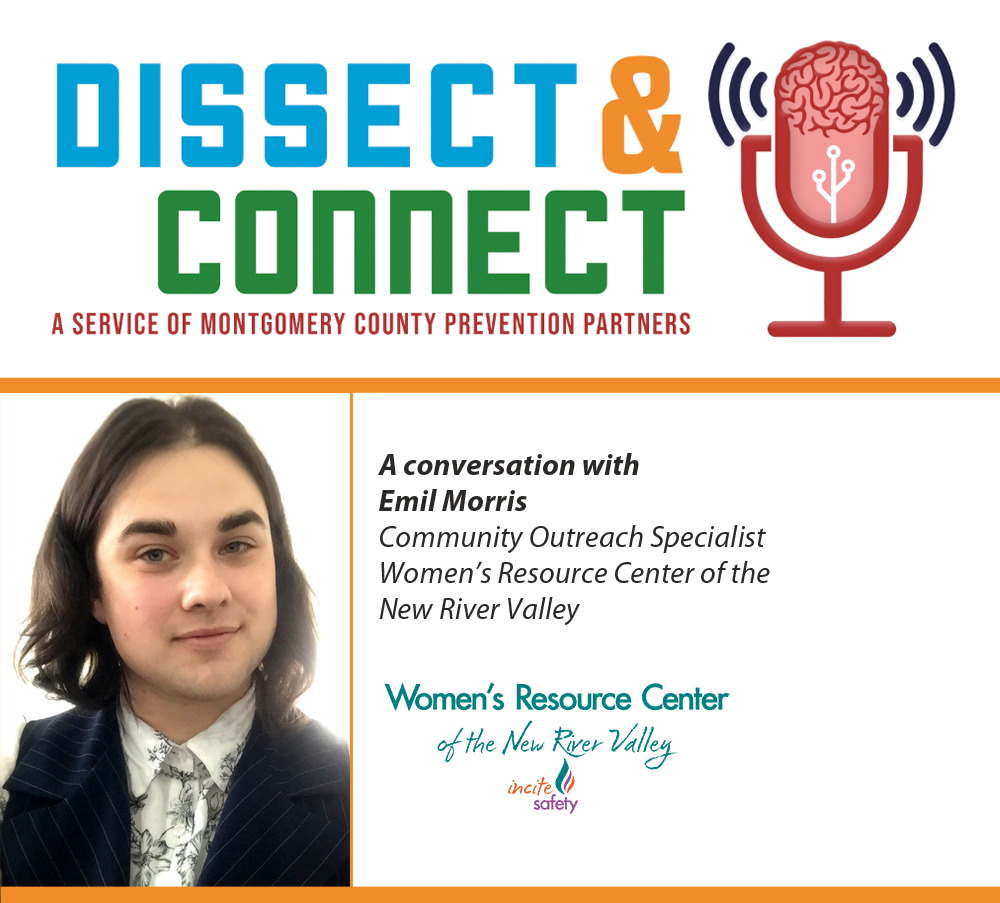 Emil Morris is a Community Outreach Specialist with the Women's Resource Center of the New River Valley and helps facilitate the organization's Inclusion Council.
In our conversation, we discuss a variety of issues affecting the LGBTQ community – including the prevalence of discrimination, abuse and sexual violence that is often perpetrated against this population. Emil, who identifies as non-binary, also shares insight from her own journey of transitioning.
Click here to access the episode via YouTube. The "Dissect & Connect" podcast is also available on Spotify & iTunes, and online at nrvcs.org/podcast.
Resources mentioned in this episode:
Women's Resource Center of the New River Valley website: www.wrcnrv.org
GLAAD website: www.glaad.org
PFLAG website: www.pflag.org
Other recommended resources (books):
Stone Butch Blues by Leslie Feinberg
Boots of Leather, Slippers of Gold by Elizabeth Lapovsky Kennedy and Madeline Davis