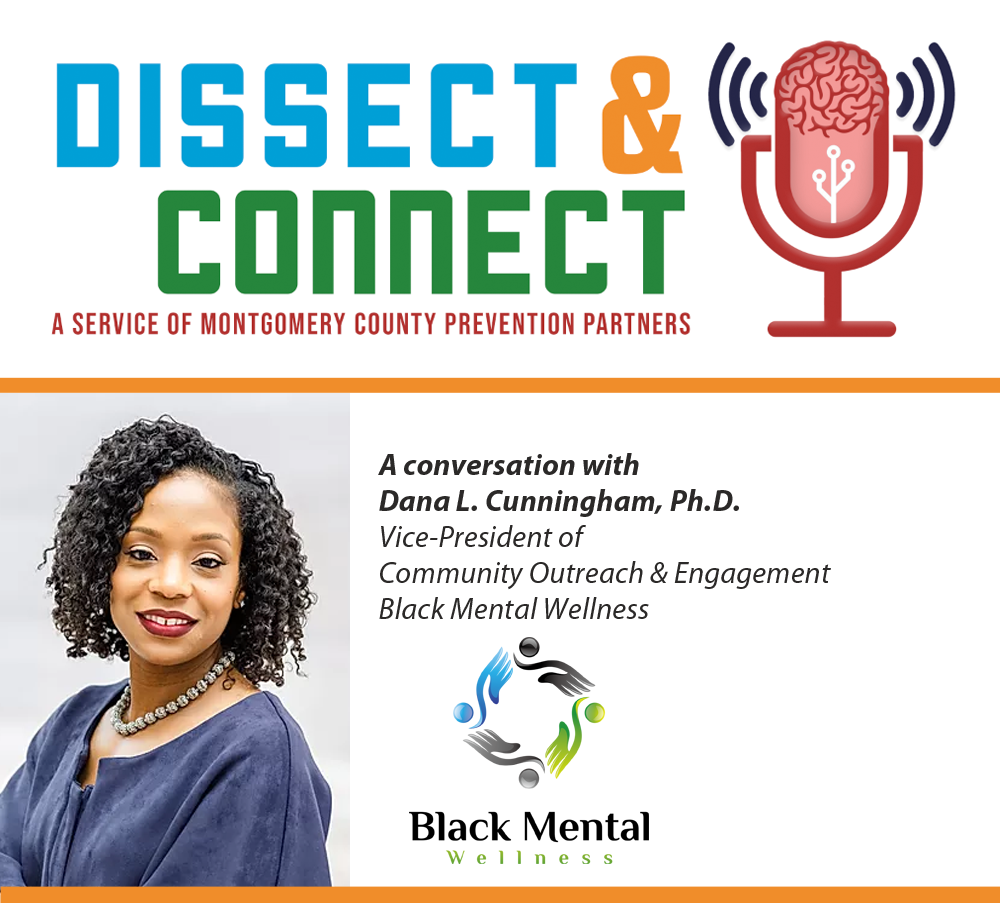 Dr. Dana L. Cunningham serves as Vice-President of Community Outreach and Engagement for Black Mental Wellness, a Washington, D.C.-based group founded by clinical psychologists whose mission is to address mental health issues that are prevalent and unique to the experiences of black people.
In our conversation, Dr. Cunningham reflects upon current events around social unrest and racial injustice, as well as stigma toward mental health disorders in the black community. We also discuss health disparities, the importance of culturally competent care, and the lack of diversity among behavioral healthcare providers. Click here to access the YouTube link of the podcast episode.
Resources mentioned in this episode:
You can also find the "Dissect & Connect" podcast on Spotify and iTunes, as well as online at
nrvcs.org/podcast
.