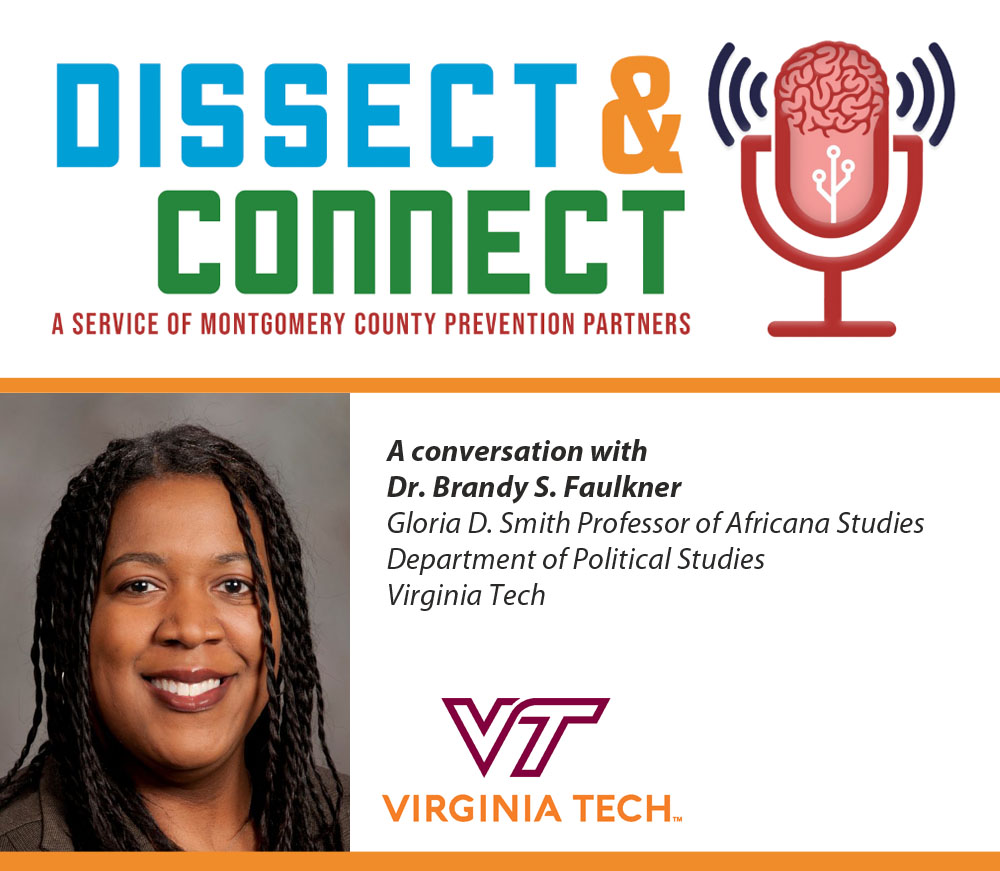 The latest episode of the "Dissect & Connect" podcast features an interview with Dr. Brandy Faulkner, the Gloria D. Smith Professor of Africana Studies in the Department of Political Science at Virginia Tech.
In our discussion, Dr. Faulkner addresses issues around poverty, class and socioeconomic status. She challenges the long-held notion that anyone living in the United States with a 'bootstraps' mentality can be successful and argues that much of the nation's growing problem with poverty should be blamed on systemic causes and not the actions (or inaction) of individuals and families who struggle to meet even the most basic of needs
Listen by clicking here (YouTube link) or find "Dissect & Connect" under Podcasts on Spotify or iTunes!