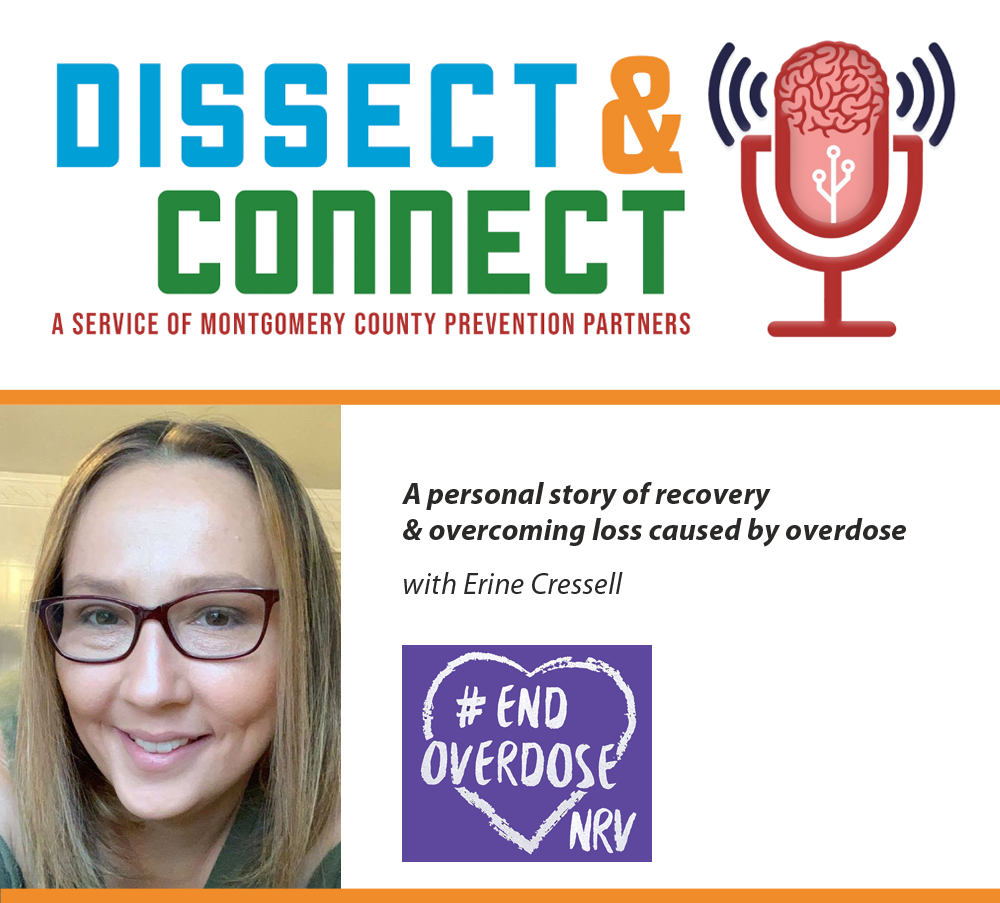 Erine Cressell's life has been profoundly impacted by overdose.
Erine, who is in long-term recovery, openly shares her own struggles with substance use and addiction, and recalls the deeply painful experience of losing not just one – but two – loved ones to overdose.
Click here or on the graphic above to listen. The "Dissect & Connect" podcast can also be found on Spotify or iTunes/Apple, as well as here: www.nrvcs.org/podcast.
If you or someone you know is struggling with substance use, there is help available. If you live in the New River Valley, call NRVCS at 540-961-8400 or visit
nrvcs.org
for more information; or SAMHSA's National Helpline – 1-800-662-HELP (4357)