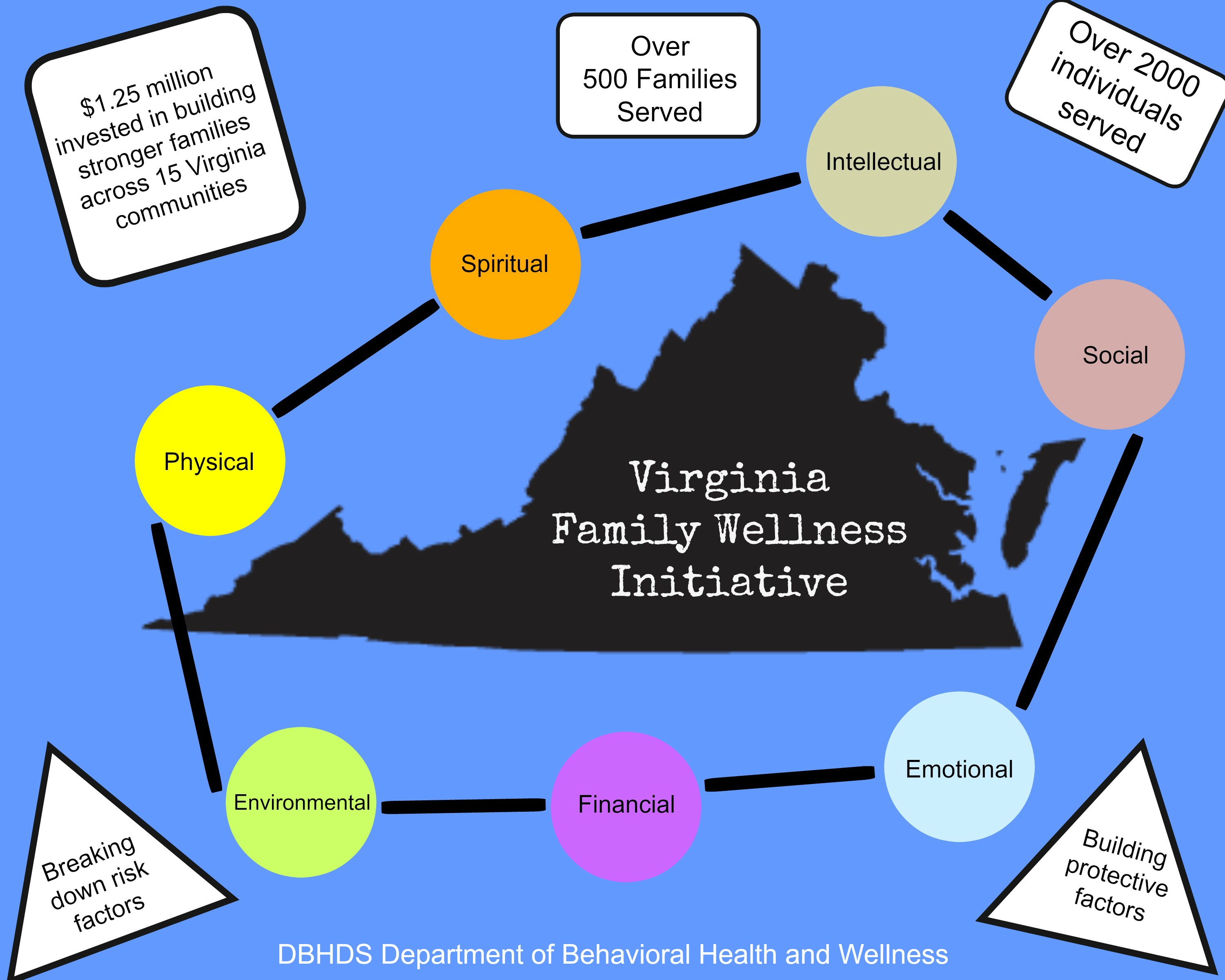 FAMILY WELLNESS
Provides a comprehensive system of care that incorporates program, practices, and strategies to support the physical, emotional, and psychological needs of families.
*Evidence-based programs that support the DBHDS' implementation of the Strategic Prevention Framework through programs proven to enhance family health and wellness, family relationships, increased family management, children's mental health and reduce substance abuse.
*Environmental strategies aimed at influencing community conditions, standards, institutions, systems and policies to support the physical, economic, legal and social-cultural conditions of families and communities .
*Family Wellness Advisory Boards provide a venue for diverse community partners to participate in a process that assists in the planning, decision-making and implementation of programs, practices, and strategies and leverages resources to successfully implement the community 's wellness plan.
*Social media and marketing that help raise awareness, promote healthy norms and behaviors and support policy changes related to family wellness.
Program Grantees identified in June 2014 – The 15 Community Service Boards (CSBs) receiving Family Wellness Initiative funding are: Piedmont, Eastern Shore, New River Valley, Hampton-Newport News, Hanover, Danville-Pittsylvania, Horizon Behavioral Health, Highlands, Region Ten, Rappahannock Area, Blue Ridge, Richmond, Northwestern and Virginia Beach.